Alberta Miller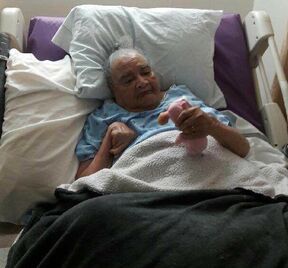 Alberta Miller at 109.
Unvalidated
Alberta Miller
(7 March 1907 – c.19 September 2017) was an American supercentenarian whose age is currently unvalidated by the
Gerontology Research Group
(GRG).
Biography
Alberta Miller was born on 7 March 1907 in the USA. She later married Timothy Miller and had four children (three daughters and a son) with him: Willie, Jessie, Dora, and John. At some point in her life, she moved to Stockton, California, and was widowed.
Alberta Miller died in September 2017 in Stockton, California.
References