Andree Fehr-de Boulay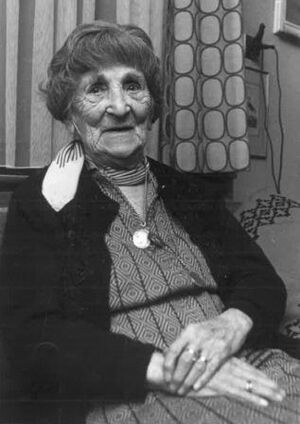 Validated
Andree Fehr-de Boulay (7 February 1882 – 19 May 1993) was a French-Swiss supercentenarian. She was born on 7 February 1882, in Nancy, a city in Meurthe-et-Moselle Department, France. After she married in France, she resided in Switzerland (municipality of Niederlenz in the canton of Aargau). She died on 19 May 1993 in the nearby municipality of Villmergen in the same canton of Aargau at the age of 111 years, 101 days.
Ad blocker interference detected!
Wikia is a free-to-use site that makes money from advertising. We have a modified experience for viewers using ad blockers

Wikia is not accessible if you've made further modifications. Remove the custom ad blocker rule(s) and the page will load as expected.