Barbara Schiltz-Jung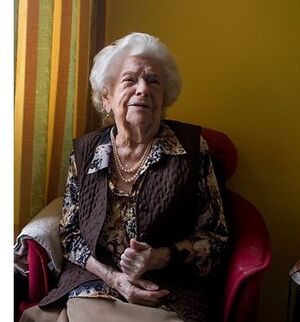 Centenarian
Barbara "Beby" Schiltz-Jung (11 January 1908 – 18 July 2016) was a Luxembourgian centenarian and, at the age of 108 years, 189 days, may have been the second oldest person ever from Luxembourg, after Jean Ley. At the time of her death, she was the oldest living person in Luxembourg.
Ad blocker interference detected!
Wikia is a free-to-use site that makes money from advertising. We have a modified experience for viewers using ad blockers

Wikia is not accessible if you've made further modifications. Remove the custom ad blocker rule(s) and the page will load as expected.