Bernie Nenner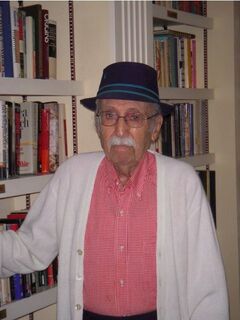 Bernie Nenner at the age of 109.
Unvalidated
Bernard "Bernie" Nenner (born 4 May 1907) is an American supercentenarian who is currently unvalidated.
Biography
Nenner was born in New York to Austrian parents, on 4 May 1907. He grew up in Chicago, Illinois and his first job was as a telegraph boy. During World War II, he worked on an aircraft carrier. He moved to Florida in 1950 and started a dry cleaning business.
Nenner was married for 65 years until his wife's death. He remarried in 2003 and was widowed again a decade later. He has two living children, both in their 80s. He currently lives in a senior living facility in Parkland, Florida.
References