Cecilia Seghizzi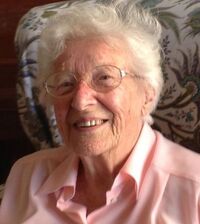 Cecilia Seghizzi at 108.
Centenarian
Cecilia Seghizzi (born 5 September 1908) is an Italian composer and painter.
Biography
Cecilia was born to the famous composer Cesare Augusto Seghizzi. She began studying music in the 1910s and later won an award for her composing in the 1950s.[1]
She turned 100 in 2008 and today, at 109, she is one of the oldest people in Italy.[2]
References