Deborah Staples Silliman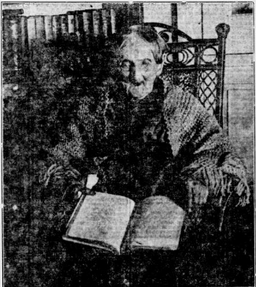 Centenarian
Deborah Silliman (née Staples; 21 February 1800 – 27/28 December 1908) was an American semi-supercentenarian. She was born as Deborah Staples in Fairfield, Fairfield County, Connecticut, daughter of Deacon John Staples. Her brother, Horace Staples died in 1897 at the age of 95.
On 3 January 1822, she married Nathaniel Silliman. The couple had one child. She became a widow in 1825. Her son died in 1867.
Sillman died on 27/28 December 1908, at the age of 108 years 312/313 days. Her exact date of death remains unknown. She was survived by two grandchildren, several great-grandchildren and one great-great-grandson.
References