Hester Ford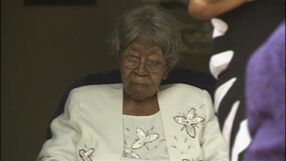 Unvalidated
Hester Ford (nee McCardell; born 15 August 1905) is a American supercentenarian who is currently unverified.
Biography
Hester was born on 15 August 1905 in Lancaster County, South Carolina. She married John Ford on 12 March 1921 and they had 12 children.
She lives in Charlotte, North Carolina.
References
Ad blocker interference detected!
Wikia is a free-to-use site that makes money from advertising. We have a modified experience for viewers using ad blockers

Wikia is not accessible if you've made further modifications. Remove the custom ad blocker rule(s) and the page will load as expected.