Lucia Madaria-Vesga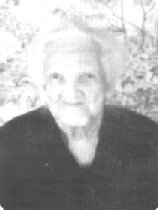 Lucia Madaria-Vesga at the presumed age of 109
Validated
Lucia Madaria-Vesga (13 December 1894 - 2 February 2006) was a validated Spanish supercentenarian. She was born on 13 December, 1894, in Miranda de Ebro, a city in the autonomous community of Castile and Leon (Spanish: Castilla y Leon), Spain and passed away in Seville (Spanish: Sevilla), in the autonomous community of Andalusia on February 2, 2006, at age 111 years 51 days.
References
Ad blocker interference detected!
Wikia is a free-to-use site that makes money from advertising. We have a modified experience for viewers using ad blockers

Wikia is not accessible if you've made further modifications. Remove the custom ad blocker rule(s) and the page will load as expected.