Maggie Kidd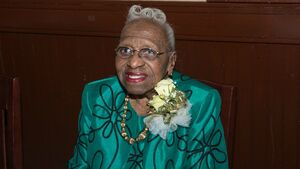 Unvalidated
Maggie Kidd (born 8 December 1905) is an American supercentenarian whose age is currently unvalidated by the Gerontology Research Group.
Biography
Kidd was born on 8 December 1905 (claimed 1904) as the youngest daughter of 12 children to William and Lucy Brown. She was raised in Oglethorpe County, where she worked on her family's farm.
She is the oldest living resident of Georgia.
References