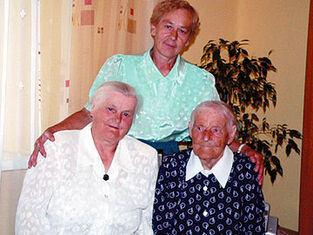 Marianna Smolarczyk
(Feb. 16, 1897 - Mar. 30, 2007) - Polish supercentenarian who is currently pending.
Marianna Smolarczyk was born in the area of present-day Swietokrzyskie Voivodeship (then part of the Russian Empire). At the time of her passing, she was the oldest person in Poland and the oldest from Swietokrzyskie Voivodeship. She achieved the age of 110 years, 42 days.[1][2]
Ad blocker interference detected!
Wikia is a free-to-use site that makes money from advertising. We have a modified experience for viewers using ad blockers

Wikia is not accessible if you've made further modifications. Remove the custom ad blocker rule(s) and the page will load as expected.