Mathias McDonald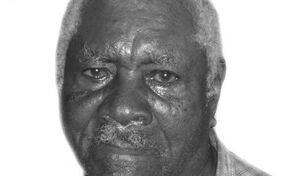 Unvalidated
Mathias McDonald  (10 March 1904?–20 August 2014) claimed to be 110. Even at the claimed age of 110, he was quite active and worked on his farm. McDonald had 10 children and he outlived 2, his wife died at the age of 81, 22 years prior to his claimed 109th birthday. The produce from McDonald's farm goes towards his children, most of whom visit him on a regular basis, while his son who resides in England ensures that he receives a monthly allowance. Other produce supplements his own meals or his neighbours. McDonald lived away from his children (who live in Smithville), saying it's too cool and that he was healthy.
Ad blocker interference detected!
Wikia is a free-to-use site that makes money from advertising. We have a modified experience for viewers using ad blockers

Wikia is not accessible if you've made further modifications. Remove the custom ad blocker rule(s) and the page will load as expected.