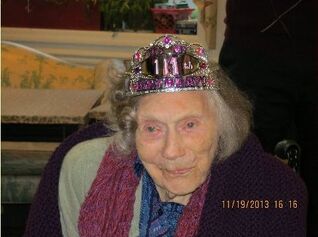 Myrtle Clifton
(19 November 1902-12 July 2014) was a verified American supercentenarian who was the oldest living person in Delaware until her death. She attributed her longevity to never marrying and telling dirty jokes. She did her alma mater at University of Pennsylvania and was born in Greenville.
Ad blocker interference detected!
Wikia is a free-to-use site that makes money from advertising. We have a modified experience for viewers using ad blockers

Wikia is not accessible if you've made further modifications. Remove the custom ad blocker rule(s) and the page will load as expected.