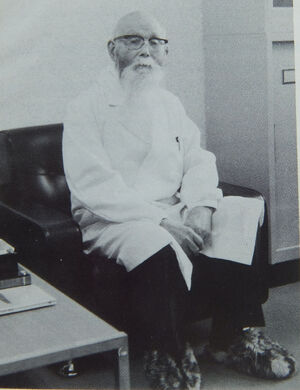 Shimetaro Hara (4 October 1882 - 18 June 1991) was a Japanese centenarian and Japan's oldest living man from the 3 April 1991 death of Nisaburo Matsuyama until his own death on 18 June 1991 aged 108 years, 257 days. Hara was well known outside of his longevity, being a medical doctor who explored the practice of moxibustion.
He was succeeded as Japan's oldest man by Gihei Oka.[1]
References
Ad blocker interference detected!
Wikia is a free-to-use site that makes money from advertising. We have a modified experience for viewers using ad blockers

Wikia is not accessible if you've made further modifications. Remove the custom ad blocker rule(s) and the page will load as expected.