Sylvia Langdon Dunham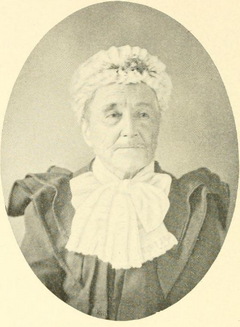 Centenarian
Sylvia Dunham (née Langdon; 27 July 1800 – 21 February 1906) was an American centenarian who was the fourth-last known survivor from the 18th century. She was born as Sylvia Langdon in Southington, Hartford County, Connecticut. Her parents were Giles Langdon and Sarah Curtis.
On 24 December 1824, she married Chauncey Dunham. The couple had fourth children in total, of which one died as an infant.
Dunham died on 21 February 1906, at the age of 105 years, 209 days. Survived by two sons, Rev. Samuel Dunham and George Dunham, seven grandchildren, and seven great-grandchildren.
References